Release Date: April 19th, 2021 
So, this book features a few new characters,
including Princess Sorei of Korya,
who's a bit on the awesome side.
This was one of the first images I pinned for her.
Book Description:
The Rizkaland Legends #3
When a Queen forgets,
Her enemies rejoice in her weakness.
But when the Queen remembers,
They tremble in fear.
When a King loves,
His country rejoices with him.
But when that love is broken.
The land is broken, too.
Can Water and Fire join again?
Can Love and Memory be restored?
They spent years in Rizkaland. They ruled the land, forged friendships, built families, and made it their home. But then it was time to return to Earth, and their former lives just don't fit anymore. Clara and Andrew struggle to reevaluate their priorities when hundreds of miles separate them. Reuben and Petra are lost as they seek a balance between their old friendship and their Rizkan marriage. And Ashna and Noraeto never planned to return, so what live is there for them on Earth?
When the unthinkable happens and a new enemy arises, they're all thrown back into Rizkaland, into a young prince's rise to power and struggle to build alliances for his kingdom. But they no longer belong in their other world, either.
Are good memories too much to bear?
Excerpt:
"Why do we need each other so much?" she growled.
He narrowed his eyes, the tone in her voice not sitting well with him.
"I'm not talking about the mental link making it painful for us to be apart," she continued before he could answer. "Or, at least, it's not all that I'm talking about. Reuben, we've been joined at the hip since the day I was born. We have never spent a day apart that we could help – except that one year. And, even when we are apart, we still revolve around each other. People don't say 'Petra' or 'Reuben.' It's 'Petra and Reuben.' Even we think that way. Who's Petra? Who's Reuben? There isn't one of us without the other. Is that even healthy?"
Reuben quickly stood, skirted around the bed to where Petra stood, and caught her by the waist. She melted into him automatically.
Purchase Link: https://www.amazon.com/gp/product/B08CSYSSXS/ 
Add Book on Goodreads: https://www.goodreads.com/…/s…/50512612-the-dancing-princess 
Author Bio:
Kendra E. Ardnek is the self-proclaimed Arista of Fairy Tales. She lives in the Piney Woods of East Texas with her dragon babies and massive herd of mini-giraffes, and she is still waiting for one of of her fifty nutcrackers to come to life and marry her. When not writing, you can usually find her sitting in a random box, and she's frequently known to act before she thinks. Find her online at: Website || Blog || Goodreads || Facebook || Twitter || YouTube || Newsletter || Instagram || TikTok || Amazon
Black Friday Sale: For Black Friday and in honor of this cover reveal, I am offering book one, Water Princess, Fire Prince as a FREE ebook on Amazon, and book 2, Lady Dragon, Tela Du, is just 99 cents! And, furthermore, I am offering Broken, which is part 1 of Love and Memory, for free as well as an early read! This sale is
part of Perry Kirkpatrick's Black Friday Sale, so do go check out all of the other books on offer for 99 cents or less!
Letters from the Dragon's Son
A father…
A son…
and the dragon they became.
One head: Malevolent, attired in barbs and spines, took pleasure in decimating the forested village.
Avery, formerly White Boar, wanders the forests seeking forgiveness from the people he sold into slavery, but is repentance payment enough? 
Righteous, with two horns on each side, tried to calm the evil one's violent ambition.
More servant than son, Jonathan Gudwyne, had been powerless to stop his father from taking the Men of the Forest into captivity. As a man, White Wolf reverses the damage he and his father caused by returning the Natives home. Jonathan gains honor and worship, but what does he do with the remains of his past? Justice has yet to be served to the dragon. Should Jonathan be the one who administers the sentence to his wandering father? To himself? 
The two heads formed Brinsop, whose iron talons wrought chaos…. 
Can a man change? Can a broken family be made whole again? If one head is destroyed can the other survive?
SPOTLIGHT
From author Tammy Lash, the anticipated sequel to White Wolf and the Ash Princess. Letters from the Dragon's Son is here!
Letters is an emotionally driven story of love, loss, and forgiveness. Jonathan's journey to his father is raw, heartbreaking, and honest. Avery's transformation from dragon to father is beautiful and inspiring. Letters is the loyalty of family, of blood or friendship, and the One who ordained it all. Letters from the Dragon's Son is a compelling read that offers hope and healing to the wounded soul. 
Facebook- https://m.facebook.com/tammylashauthor/
Instagram- http://instagram.com/tamlash5 
Twitter-  https://twitter.com/TammyLash5?s=09
Blog- http://tammylash.wordpress.com
Amazon-
Goodreads-
https://www.goodreads.com/book/show/55836769-letters-from-the-dragon-s-son
https://www.goodreads.com/book/show/37880370-white-wolf-and-the-ash-princess
https://www.goodreads.com/book/show/42436944-eagle-eyes
Want to win these items? Enter the giveaway below!
Giveaway-

Click here : http://www.rafflecopter.com/rafl/display/a44877ea18/?
Author Bio-
Tammy lives in Michigan's Upper Peninsula near the shores of Lake Superior with her husband and three teen/adult children. Currently, they are working together on their "new" home just outside the Hiawatha National Forest she writes about in her stories. 
Tammy enjoys hiking, kayaking, beach wandering,"hunting" for birch bark, and spotting migizis.
She is the author of White Wolf and the Ash Princess, Letters from the Dragon's Son, and the short story Eagle Eyes from the Descendants of White Wolf series.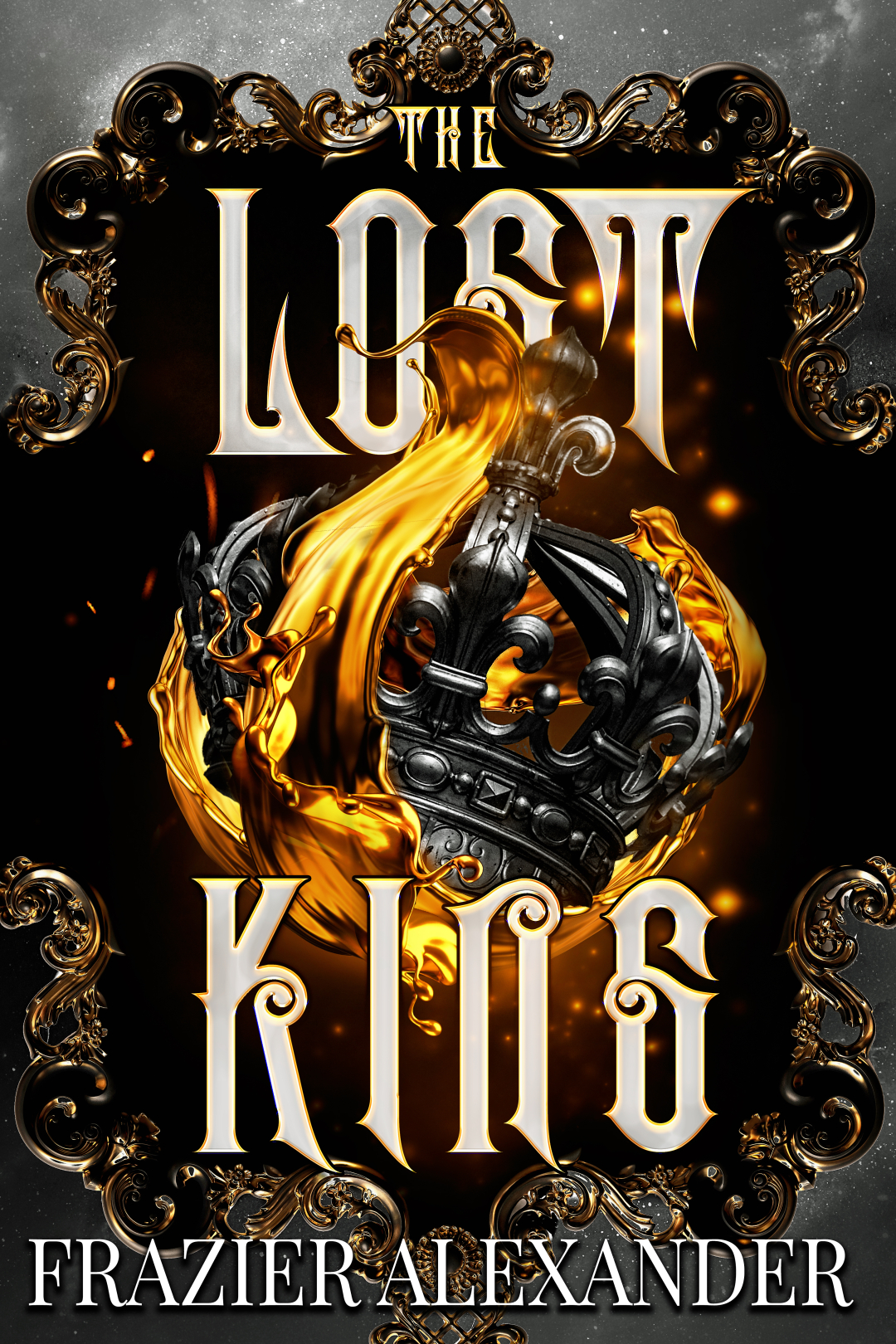 YA High Fantasy
Date Published: November 10, 2020
Publisher: FyreSyde Publishing
King Athan vanishes at sea. His children, prince Thalos and princess Thara, drift apart with age, their kingdom falling into ruin. Thalos stubbornly clings to the past; Thara, resentful of her father, looks to the future. In the wake of this decline, a beautiful enchantress usurps the throne from the estranged siblings. She exiles Thalos to the edge of the world and slowly enslaves Thara's mind.
In his exile, Thalos finds another castaway—an old comrade of his father. Together they begin a voyage in search of the lost king. Thara, meanwhile, resists the new queen's coercive spells and finds a resistance of creatures still loyal to her father.
With a vast world of enchanted islands and beings between them, Thalos and Thara struggle to restore their family and rekindle the hope of the true king's return.
 About the Author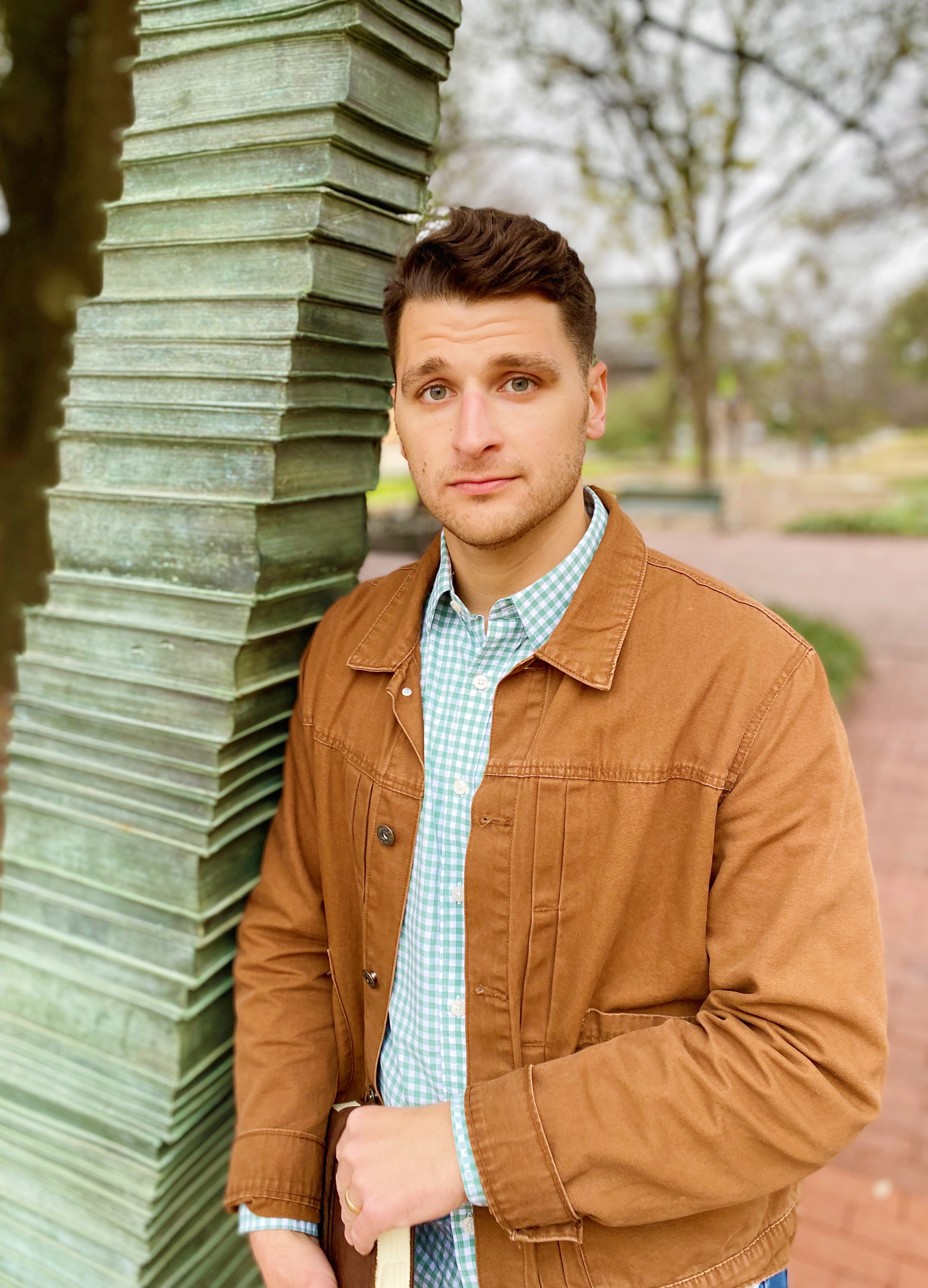 Frazier Alexander lives in Denton, Texas with his wife Nicole.
He began writing around the age of nine, inspired by movies such as The Lord of the Rings, Star Wars, and "sword-and-sandal" epics like Jason and the Argonauts. As a reader, his interests gravitate towards older works and the classics, such as Homer's Iliad and Odyssey, Virgil's Aeneid, Beowulf, and Le Morte D'Arthur. Along with creating his own mythological backdrop for his stories, Frazier is an amateur calligrapher, map-maker, and artist.
Contact Links
Purchase Links
Click here to enter to win an Amazon gift card and a copy of the ebook! a Rafflecopter giveaway