A Fractured Fairy Tale Retelling
by C.J. Kavanaugh
Genre: Fantasy Coloring Book
Everyone knows Yaksah, The King of Thieves, is not to be trifled with. His swiftness and stealth are legendary. Nothing valuable is safe from his nimble, sticky fingers.
But the King and the city of Vymn aren't all they appear. Yaksah has a secret… and Ahd, a simple woodcutter, could expose it to the world. Keeping it though gives Ahd an upper hand over Yaksah like no one's ever had. It may save his life… or destroy them both.
The Adventures of Marisol Holmes Book 1
by Majanka Verstraete
Genre: YA Paranormal
Author Majanka Verstraete has written more than twenty unique works of fiction. A native of Belgium, Majanka's novels explore the true nature of monsters: the good, the bad, and just about every species in between. Her young adult books include the acclaimed Mirrorland (YA Dark Fantasy) and Angel of Death (YA Paranormal) series of novels. At MHB, Majanka is currently developing a new YA shifter series with a fresh take on fierce female detectives called THE ADVENTURES OF MARISOL HOLMES.
Destined, Book 3
Historical Fantasy Romance
Date Published: February 16, 2021
Publisher: Boroughs Publishing Group
WE ARE OUR FUTURE
Alyssa asked Jerrik to marry her when she was eight-years-old. When he finally makes good on his promise to return when she's old enough to wed, nothing could prepare her for what becoming his queen truly means.
Jerrik is haunted by a tortured past, and has done everything he can to avoid any ties to his parents' mistakes. Life has other plans, and against his wishes, he agrees to assume the cursed throne that has taken the lives of his loved ones. Now a king, he must wed, and the only real choice is his best friend's sister – the girl who has loved him since she was a child.
His bride has grown into a beautiful, tempting woman, and Jerrik succumbs willingly to her charms. But lies and betrayal surround them at every turn, and while she holds true, he makes the ultimate mistake, almost ruining an incandescent love.
Other Books in the Destined Series:
The Lion & The Swan
Destined, Book 1
Publisher: Boroughs Publishing Group
Published: January 2020
STAR CROSSED
A northern princess captured by pirates is sold into slavery and gifted as dowry to the cruel father of a prince betrothed to a woman he despises. So is the lot of Oona, the Swan, an exceptional singer and dancer, stolen from her father's ship along with her sister, the Dove. Of all the horrors that awaits them, including training to be pleasure women for the brutal king, Oona never would have believed his son, Asad, the lion, Prince Black Mane of the Southern Great Valleys, would capture her heart. Any contact or familiarity between her and the prince with the glowing amber eyes, guarantees a flaying, if not death, and Oona, grief stricken over the prospect of never again seeing the prince for whom she has fallen, must get her sister home, or the delicate Dove will surely perish at the hands of the despicable king.
The Stallion & The Tigress
Destined, Book 2
Publisher: Boroughs Publishing Group
Published: September 2020
A BATTLE OF HEARTS
Bastard son of a king, Aleksandr has scrimped and saved to attend the races at King Asad's City by the Sea. Nothing will stop Aleksi from returning home with a string of fine horses, a sizable purse of gold, and an easy tempered wife who will bear his children. What he finds is a spitting tigress with unparalleled beauty, a will of iron, and a mare she assures him will beat his stallion. She's also the king's pampered, spoiled daughter and is off limits. But that doesn't seem to matter when passion burns so hot propriety is ignored and all the rules are broken.

About the Author
Michele James lives in a southern California beach town with her understanding husband, two lazy house cats, and two crazy cattle dogs. She is the proud mother of two fully functional adults, and is Oma to the world's most adorable grandson.
A mostly retired veterinarian technician, she enjoys reading everything from cereal boxes to serious tomes, watching movies without commercials, cooking, gardening, walks on the beach (especially in winter), and practicing yoga.
Contact Links
Purchase Links
Write Now Literary is pleased to be organizing a two-week book tour for Shut'em Down: Black Women, Racism & Corporate America by Co-author Dr. Tara Hines-McCoy. The book tour will run February 22- March 5, 2021.

Genre: Nonfiction/Anthology
ISBN-13: 978-0985031640
Dr. Tara Hines-McCoy, a native of Little Rock, AR is a compelling communicator who uses her gifts, her experiences and her faith to inspire women to take control and move forward in life. Dr. Tara has been a rising thought leader in corporate America for over 15 years specializing in Human Resources. She has worked for Fortune 500 and multinational companies with multi-state and regional leadership roles. Her professional approach equips leaders with the tools needed to improve business performance and increase employee engagement.
As a divorced mother of one daughter she has a vibrant personality that aids in her ability to connect with people on all levels. Dr. Tara has overcome life changing experiences throughout her personal and professional career. She has found a way to connect with women by encouraging them to move past their failures, by defining their own character in order to turn uncertainty to passion. An avid walker, lover of all thing's basketball, football, and tennis. She is a self-proclaimed popcorn connoisseur. Of her many accomplishments, Dr. Tara is most proud to be a mother.
Shut 'em Down is the battle cry of Black women who have suffered abuse and trauma at the hands of corporate America. Composed of the stories of 20 Black women who have been impacted by racism in the workplace, this anthology not only offers us conversation starters on how to combat racism on the job, but also transformative ideas to create safer work spaces for Black professionals.
Chapter Title: Black Roadblocks
Racism is an interesting creature as it can be presented in such an unobscured manner that it slides right over your head. As you trek along in life, the smallest or biggest milestones and accomplishments will somehow take you back to that day and time you were faced with roadblocks. That is when you know for sure that you, too, have come face to face with some form of unacceptance, micro-aggression, racial hostility, double consciousness or colorism. If you are like me, you have told yourself that you are not bothered by these biases. However, together over time, they can create doubt, lack of confidence, and uneasiness for no logical reason besides the fact that, deep down, you are always trying to ensure you are as good or better than the white athlete, student, or colleague.
by Cori Cooper
Genre: Middle Grade Contemporary Fantasy
All Cat Anderson wants out of life is a circle of friends to giggle with and a few cute boys to flirt with. Her first day of eighth grade is looking perfect—until a scheduling mishap places her in a culinary arts class.
Food, it turns out, is a very big deal. In her family there is a secret, too big to stay hidden any longer. A secret too fantastic to be real. Something happens when Cat bakes. Something impossible.
Cori Cooper lives in the magical Arizona Mountains, which she's pretty convinced is the setting for all the fairy tales.
Besides writing stories, she adores hanging out with her family, playing board games, hiking and baking, baking, baking. Like Cat's family, she's positive Cinnamon Rolls fix everything.
Saturn
Planetary Anthology Series Set 11
Genre: Mixed Fantasy, SciFi, Speculative
with stories by Bokerah Brumley, Karl Gallagher, Carlton Herzog, G. Scott Huggins, C.S. Johnson, P.A. Piatt, J.F. Posthumus, James Pyles, Denton Salle, Ben Wheeler, Josh Young, Richard Paolinelli, Arlan Andrews Sr., J.M. Anjewierden, Dana Bell, Vonnie Winslow Crist, Karina L. Fabian, Rob Fabian, A.M. Freeman, Julie Frost
Saturn. The Ringed Planet. Harbinger of ideas and wonder. The planet that gave birth to the modern era of science envisioning the myriad of multi-colored rings circling the planet, one of the reasons for the invention of the telescope and the second largest in our solar system. These are the stories of Saturn, the great Titan. Tales of time, age and endings.
As usual with anthologies, some of these stories are better than others. I was surprised to find that not all of them have anything to do with Saturn. It was disappointing to discover that most of them have obviously not been professionally edited, and others contain completely unnecessary profanity that did nothing to add to the story or to character development. There are a few winners in here, but a lot of the stories just didn't grab me. Overall, this anthology earns three stars from me.
Follow the tour HERE for special content and a giveaway!
Swag pack, editor-signed signed paperback, and $25 Amazon gift card!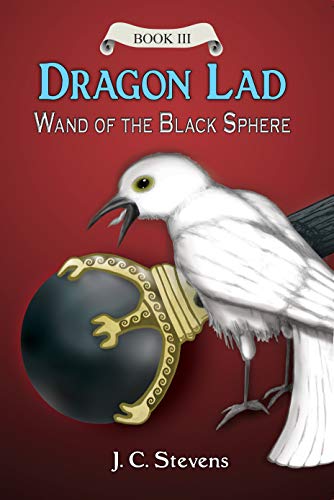 Dragon Lad: Wand of the Black Sphere
Juvenile Fiction, Middle Grade, Middle-Grade Fantasy
Publisher: Dragon's Egg Books
A shapeshifting magic fantasy adventure filled with dragons, witches, wizards, fairies and fun.
Dirk is a budding boy wizard who hatched as a dragon and has a ring that turns him back into one. For his summer vacation, he's leaving Roman Britannia on a secret journey to tell the dragon who raised him she's free from a curse.
He doesn't realize he's being tracked by his worst enemy, the sorceress who abducted him as a baby and blames him for her husband's death. Treacherous Ethelda thinks Dirk has her fiendishly powerful wand and she'll do anything to get it back.
The Roman Army wants the Wand of the Black Sphere, too, worried Ethelda will use it against them, and they're looking for Dirk, the last one seen with it. But Dirk's halfway around the world dealing with monsters and magic they couldn't imagine.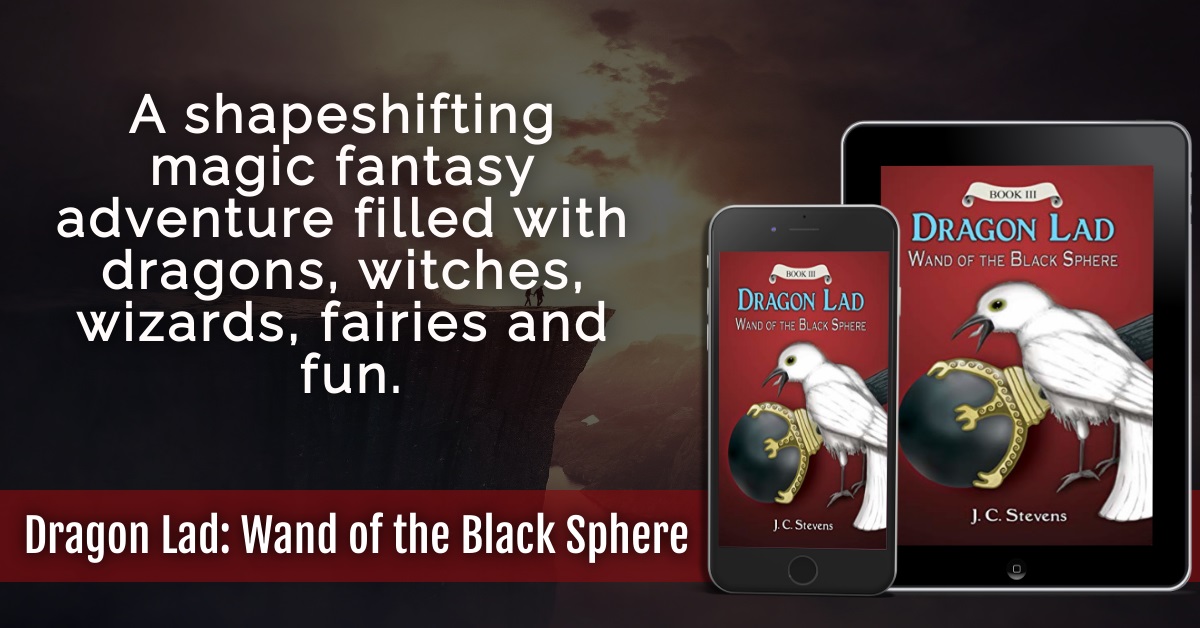 Praise for Dragon Lad: Wand of the Black Sphere:
"The third volume of Stevens' middle-grade series is a perfect balance of education and entertainment. … Detailed illustrations by the author enliven scenes throughout. … The lively final volume of a charming series." – Kirkus Reviews
Other Books in the Dragon Lad Trilogy: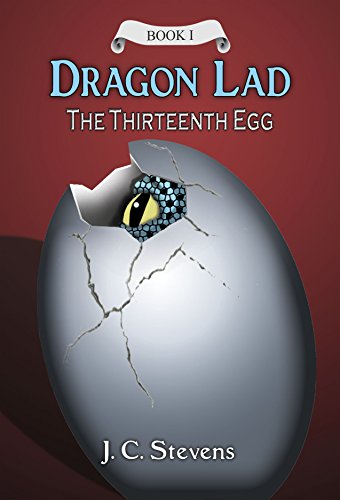 Dragon Lad: The Thirteenth Egg
Publisher: Dragon's Egg Books
Fly through page after page of adventures with Dorg as the young dragon discovers an astonishing truth about himself: he may not be a dragon after all.
Dorg hatches small due to a magic curse. A tough start in the biting, clawing, flame-spitting world he lives in. At first, all he wants to do is end the curse, so he can be like the other dragons. But friends and enemies help him see that being a big, mean dragon isn't what it's cracked up to be.
Along the way, he encounters a mysterious pendant, shapeshifting dragons, a grouchy witch who loves wildlife, an absentminded wizard, and a swarm of friendly insects.
Heartwarming and humorous, this book is the first in a trilogy of stories about learning to live in harmony with one's self as well as with nature. An egg-straordinary fantasy awaits the reader.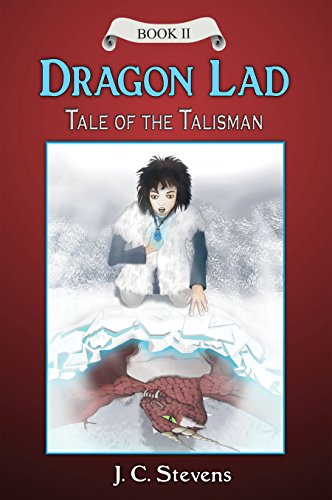 Dragon Lad: Tale of the Talisman
Publisher: Dragon's Egg Books
Magic and adventure abound in this second book in the Dragon Lad trilogy.
"Tale of the Talisman" follows our young, dragon-hatched hero as he seeks his parents, his past and his destiny in Roman-ruled Britannia. A boy without a history — at least one that he can remember — Dirk turns to his shape-shifting friends for help. They launch him on a quest involving the one clue he has to his previous existence: a magic talisman.
The wizard Beldor gives Dirk a ring that allows him to re-enter the realm he thought he'd left behind. Armed with this ring and a magic map, he travels a trail leading to a raging dragon, a slippery mermaid, two grasping sorcerers and a legion of Roman soldiers. He also rediscovers a long-lost friend and powers he never imagined.
Fast-paced and funny, "Dragon Lad: Tale of the Talisman" is a modern classic that can be read alone or as a companion to the first novel in the trilogy, "Dragon Lad: The Thirteenth Egg."
Excerpt
Chapter Nineteen
Dorg tried to pull up. It only reduced the speed of his impact. He hit the ground hard and blacked out.
He regained consciousness in a daze of pain. His ears were ringing, jaw ached, wing burned, shoulder throbbed. Turning on his side to touch the inflamed shoulder, he dislodged the raven perched there. He grimaced at the bird as it squawked to the ground, then took in his surroundings.
He lay on a mat of animal skin in one of the human dwellings. Dug into the ground like a burrow, with stonework above and below the level of the ground, it had a domed, willow-frame roof covered with skins. In the center, some sort of animal fat burned in a soapstone trough with moss wicks, illuminating a short entry tunnel, benches, clothing hung from leather cords, and
baskets full of herbs, plants and tools made of antler, stone and bone. The dwelling was crowded, yet they'd managed to fit a dragon with large wings and a body the size of a small bull inside. As he wondered how, the raven demanded his attention.
"Tok!"
"Sorry, I don't speak raven," Dorg responded in the hawk language. "Do you speak hawk?"
The raven uttered a "pruk" that reminded him of a human sigh. Then, revolving on his claws, he transformed into a handsome hawk with brilliant eyes and glossy feathers.
About the Author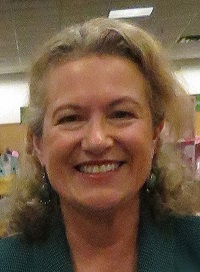 J. C. Stevens began writing fiction, nonfiction and poetry at age five. The author's first and favorite stories were about ghosts, witches and other spooky creatures. As an adult, Stevens served as a newspaper reporter, editor and teacher.
"Dragon Lad: The Thirteenth Egg," the first book in the Dragon Lad trilogy, debuted in 2015. The second book in the trilogy, "Dragon Lad: Tale of the Talisman," appeared in 2017. The third and final book, "Dragon Lad: Wand of the Black Sphere," was published in 2019. Stevens lives in Southern California. To learn more, visit http://www.dragonseggbooks.com.
Contact Links
Purchase Links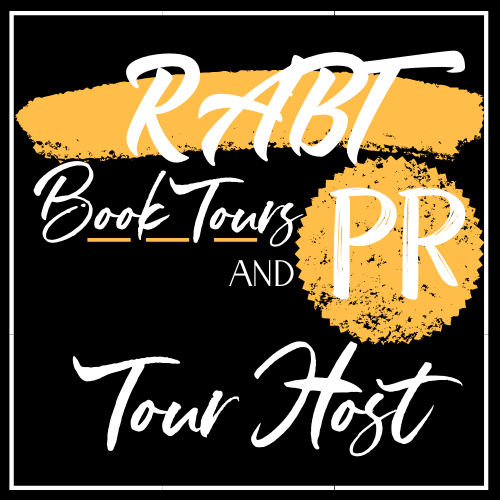 On Tour with Prism Book Tours

Sunder of Time
(The Mason Timeline #1)By Kristin McTiernan Time Travel/Alternate History Paperback & ebook, 380 Pages May 12, 2015

Isabella Jaramillo is accustomed to getting what she wants.

Living a comfortable life as the daughter of the world's sole time travel magnate, Isabella has never suffered the irritation of being told no.

Only now she has gone too far and her soon-to-be ex-husband tells her no in the most vengeful way possible—by sabotaging her trip to the past, sending her to a distant land where the locals do not speak her language and are far from impressed by her haughty demeanor.

Now a slave, Isabella makes some surprising allies and discovers the truth behind her father's rise to power and the terrible price the entire world paid for it. Somehow, she must break free and find a way home, not only to save herself, but to restore history to its rightful direction.


(Affiliate links included.)Goodreads | Amazon | Barnes & Noble | Book Depository | Bookshop
Other Books in the Series

Fissure of Worlds(The Mason Timeline #2)By Kristin McTiernanTime Travel/Alternate HistoryPaperback & ebook, 323 PagesOctober 9, 2017
Knowledge isn't power. It's dangerous.
At first, she thought they'd do the right thing. A new timeline created by a misbehaving time traveler, a whole society crushed under theocratic oppression. Surely, the council would see reason. Surely, they'd help her fix the timeline.
They didn't.
Now jailed and under the constant, unblinking eye of her own personal guard, Shannan must fight not only for her freedom, but for her own sanity.
Her one ally is Paul Canaan, a member of the Council but not truly one of them. Living a life of secrets and lies, Paul works in the shadows to free Shannan, and himself, from the artificially created timeline oppressing them both.
Together, Shannan and Paul will have to escape their watchers—before they, and the world, are trapped in a history that should never have been.
(Affiliate link included.)Goodreads | Amazon
Excerpt:
Etienne imagined his father-in-law had been listening to the call, muffling his laughter as Isabella just unilaterally ended their marriage. She never did anything without Daddy's leave. So Etienne had played nice, put on the happy face. Of course he was all right with the annulment. He was fine with his whole life being over.
Now he would be the laughingstock of Miami society, his fate to become a cautionary tale for other silly Spanish girls who even thought of slumming with an Anglo. The annulment would be featured on society pages all over the country, probably in Mexico and Cuba as well. Meanwhile, the grieving widow Esperanza Macias would get a promotion, a feature in the Miami Crier, and the standard condolence allowance from the Senate. Her husband had died in service to the Republic, so her life was going to improve dramatically. Etienne's, on the other hand, was circling the drain.
The idea struck him suddenly. Martin Macias had been declared Lost without much investigation. Everyone, including him, had simply accepted the disappearance of three people—husbands and fathers all—as simply "one of those things." No one had been hauled in for questioning; certainly no one was going to be punished.
A giddy excitement washing over him, Etienne looked around the living room once more, searching for the keys to his launch station. Spying them, he finally left the armchair and grabbed the errant keys off the floor. He headed out the door, his lips stretched into a satisfied smile.
About the Author

Kristin McTiernan was born the daughter of a career military man and spent her childhood bouncing from one country to another. Her love of writing surfaced early, and upon discovering the double threat of comic books and Star Trek in middle school, Kristin spent the majority of her spare time creating new worlds and interesting people to populate them. Following in her parents' footsteps, Kristin enlisted in the Marine Corps at 17 and, upon her discharge three years later, settled into a life pursuing her love of words. She achieved her bachelor's degree in English from Emporia State University in her home state of Kansas and works as an editor to support her writing addiction. She lives in Kansas City with her husband and dog.
Website | Goodreads | Facebook | Pinterest | InstagramTour Schedule
Tour Giveaway
One winner will win a Kindle gifted copy (gifted directly through Amazon) of Kristin McTiernan's supernatural mystery trilogy: Black Magic Omnibus: Books 1 – 3 of the Siren Song Series (US only)
Ends February 24, 2021